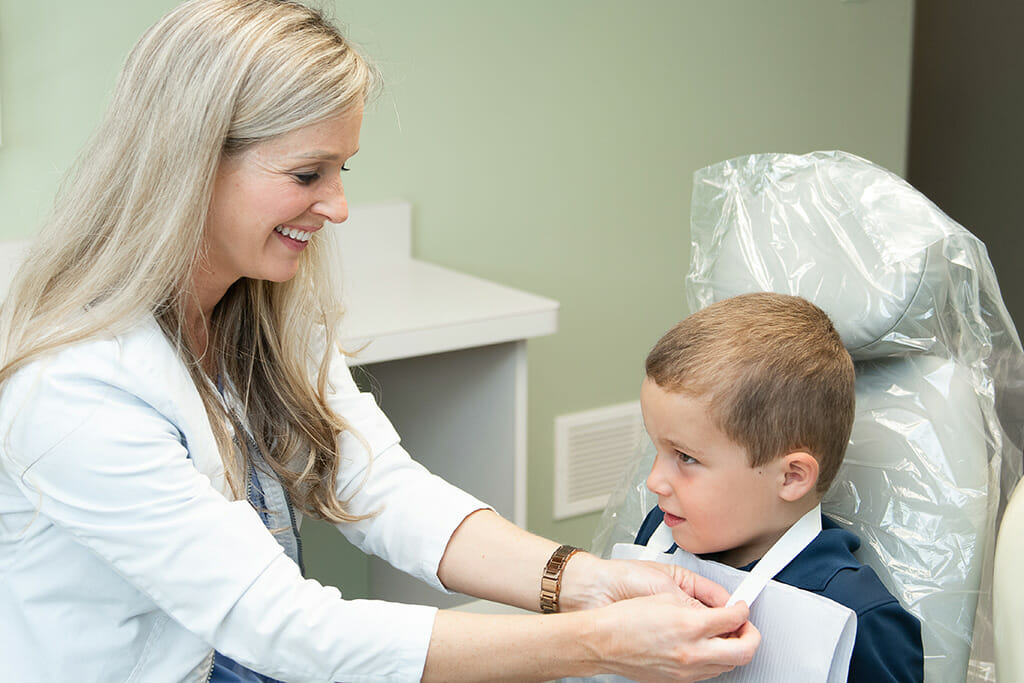 At Coyne Dentistry, we are committed to helping you maintain your natural teeth. Unfortunately, there are times when a tooth cannot be saved. This can happen for several reasons, such as severe decay, injury, or overcrowding.
Thankfully, extractions aren't like they used to be. With modern techniques and sedation dentistry, we can remove your tooth with as little discomfort as possible!
Are There Any Alternatives?
Our team is dedicated to preserving your smile. We will do everything we can to save an injured or infected tooth before having to resort to an extraction. Often, we can save a tooth by performing a root canal. This lets us clean out any decay or debris that may be affecting the tooth. After a root canal, a crown is placed over the tooth to support and protect it.
Unfortunately, there are cases when a root canal may not be enough to save your tooth. In this instance, we will need to perform an extraction.
What Are the Reasons for an Extraction?
There are several reasons we may recommend an extraction. These include:
Severe decay or injury
An impacted tooth
Overcrowding
If an infected tooth is left untreated, it may lead to dangerous complications. For instance, the infection may spread into other parts of the mouth and lead to widespread tooth loss. Severe oral infections can cause harm to other parts of the body as well. In these instances, pulling a tooth is the best way to preserve your overall health.
If you have too many teeth, your mouth may become overcrowded. This can put stress on the rest of your teeth and can lead to headaches, jaw aches, and other issues. Overcrowding is an especially big problem for teens and young adults whose wisdom teeth are beginning to emerge.
Should I Have My Wisdom Teeth Removed?
Wisdom teeth are a natural part of your oral structure. Unfortunately, they are also notorious for causing problems.
Wisdom teeth are big. When they erupt – usually in the late teens or early twenties – they push other teeth out of the way to make room in the mouth. This can put stress on your other teeth and can cause problems in your bite.
Another issue is that wisdom teeth often have a difficult time pushing through the gums. At times, they may get trapped below the gum line or become impacted by other teeth. Over time, this can lead to bone damage, gum disease, and tooth loss.
Are Extractions Painful?
At Coyne Dentistry, we are happy to offer a variety of sedation options to keep you comfortable during your procedure. When doing extractions, we will use a local anesthetic to numb the area around your tooth. With this, you will remain fully awake but will not feel anything during treatment. If you would like to be unconscious or semi-conscious during your extraction, we offer stronger sedation options as well. We would be happy to explain your choices during your consultation!
If you think you may need a tooth removed, please call our office today at 937-298-2424.