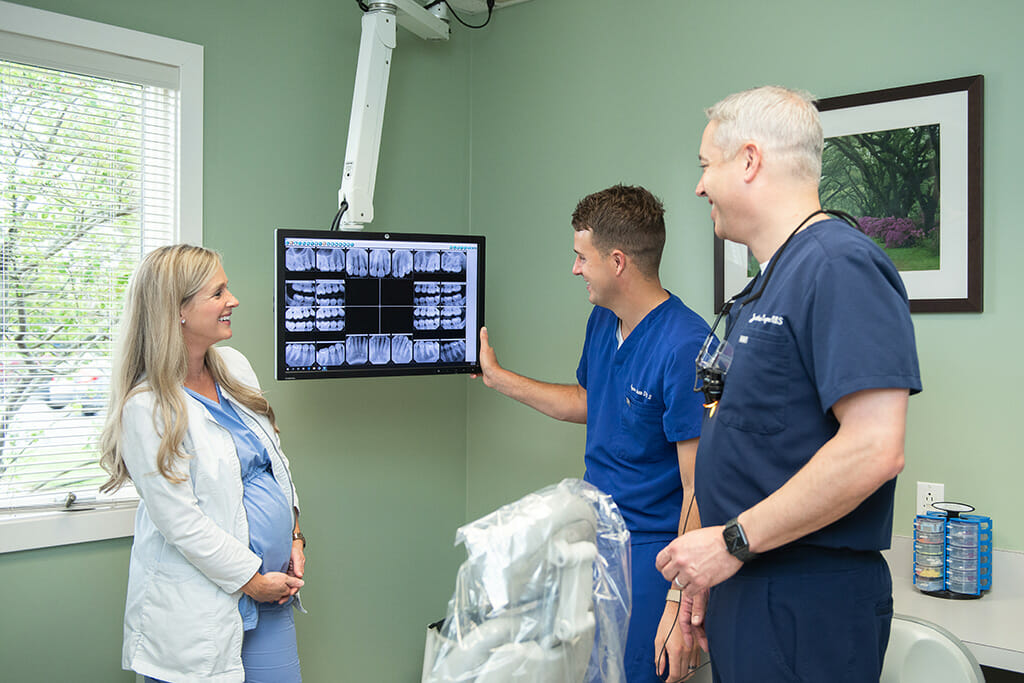 Your smile is the first thing people see when they meet you. A bright smile can portray joy, confidence, and friendliness. What does your smile say about you? Do you show off your smile confidently, or hide it away? At Coyne Dentistry, we believe everyone should have a smile they are proud of. To help you attain the smile you have been dreaming of, we are proud to offer a wide range of cosmetic treatments!
What is Cosmetic Dentistry?
Cosmetic dentistry is an art. It aims to enhance and beautify different aspects of your smile. With a cosmetic treatment, we can restore cracks and chips in your teeth, adjust your gum line, and even give you a whiter smile. Cosmetic dentistry can help you look and feel better than ever!
What Cosmetic Treatments Do You Offer?
We are happy to offer a variety of cosmetic treatments to perfect your smile. These include:
How Do You Use Bonding and Veneers?
Both of these treatments are used to correct cracks and blemishes in the teeth.
The bonding material is made from a putty-like resin. Your dentist will apply the putty to your teeth and mold it into its desired shape. Once it is in place, we will use a special curing light to harden the bonding.
Veneers are made from high-quality, durable porcelain. Veneers are wafer-thin and are designed to look just like your natural teeth. Although they are more expensive, veneers are the most popular choice because of their strength and overall aesthetic.
Is Tooth Whitening Effective?
Yes! At Coyne Dentistry, we can use KoR whitening treatments to brighten your smile. For your comfort, you can choose between an in-office and at-home treatment. With professional whitening, you can enjoy a brighter, whiter smile for up to 12 years!
Can You Straighten My Teeth?
With Invisalign, we can straighten your teeth without having to use uncomfortable metal braces. Depending on your teeth and personal goals, you can have a straighter smile in as little as three months.
If you would like to learn more about our cosmetic treatments or would like to schedule an appointment, please call our office at 937-298-2424. Together, we can find the best treatment for your smile!