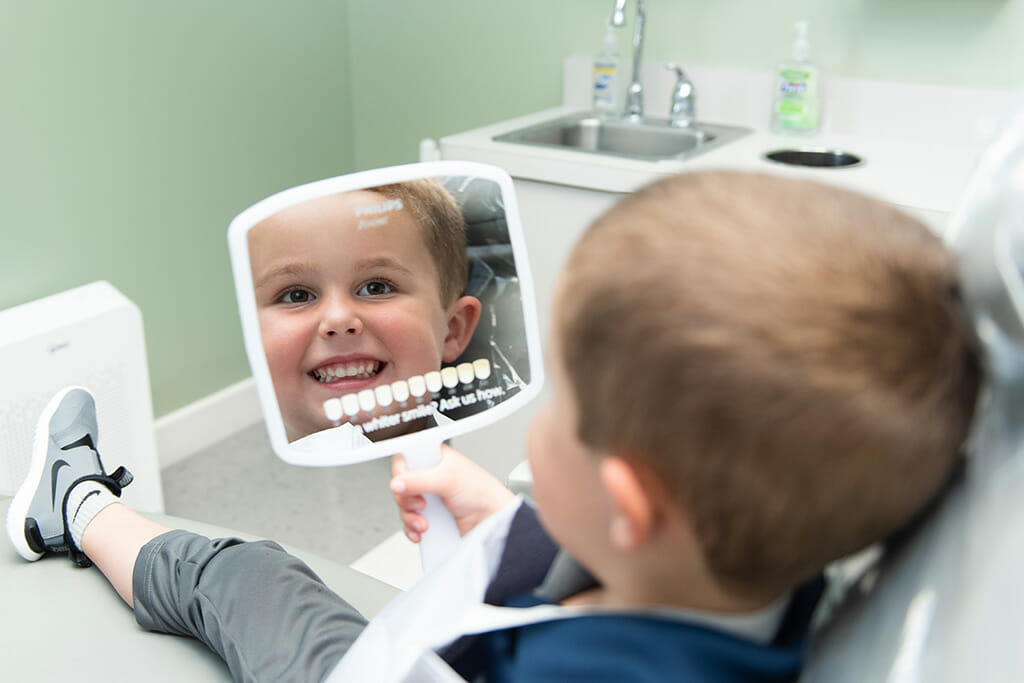 Dental problems like gum disease and tooth decay can be painful and dangerous. Unfortunately, more than half of adults in the United States may suffer from one of these illnesses at some point in their life. That does not have to be the case for you, though! Here at Coyne Dentistry, we are happy to offer sealant and fluoride treatments to strengthen your teeth and keep your mouth happy and healthy.
What are Sealants?
A sealant is a simple preventive treatment that protects your teeth and makes it easier to brush and floss. The ridges of your teeth are hot spots for bacteria and food debris. It is easy for these things to get stuck in these crevices and cause infections and decay. Unfortunately, brushing is not always enough to prevent a problem from developing.
Sealants are thin layers of hard resin coating that are painted onto the surface of your teeth. After a few minutes, the material will harden and dry. When applied to the chewing surface, a sealant acts as a shield and prevents harmful substances from making a home in your tooth. Sealants also smooth the surface of your teeth – making brushing easier and more effective. This process is a quick and inexpensive way to protect your mouth from cavities!
What is Fluoride?
Fluoride is a mineral that strengthens your enamel and increases your resistance to harmful acids. Most dental products contain this mineral. Some cities even add fluoride to their drinking water to improve the dental health of those who live in the surrounding area. In these small doses, fluoride is completely harmless and is excellent for your teeth.
Over time, layers of this mineral will begin forming on the surface of your teeth – strengthening your enamel and preventing cavities. If you are not receiving enough fluoride from your dental products or drinking water, your dentist may recommend a fluoride treatment.
Fluoride treatments are quick and long-lasting. We often recommend this option for young children. The mineral will work to keep their teeth healthy as they grow and learn better dental hygiene habits.
It is important to keep in mind that very high dosages of fluoride may cause a condition in children known as fluorosis. Although it is not dangerous, fluorosis may cause pits and stains to form in the teeth. Because of this, please make sure your child does not swallow or eat their toothpaste.
Why Are These Treatments Important?
Investing in preventive care can help prevent harmful illnesses such as gum disease and tooth decay. Without proper care, these issues can cause serious damage to your teeth, gums, and mouth. If ignored, treatment for the late stages of these illnesses may be uncomfortable and expensive.
We don't want to see you in pain. That is why preventive dentistry is so important to us. With a few simple treatments, we can help you avoid unnecessary oral diseases and keep your mouth healthy for years to come!
If you are interested in learning more about sealant and fluoride treatments, please call our office at 937-298-2424. A friendly member of our team will be happy to answer any of your questions or schedule an appointment!