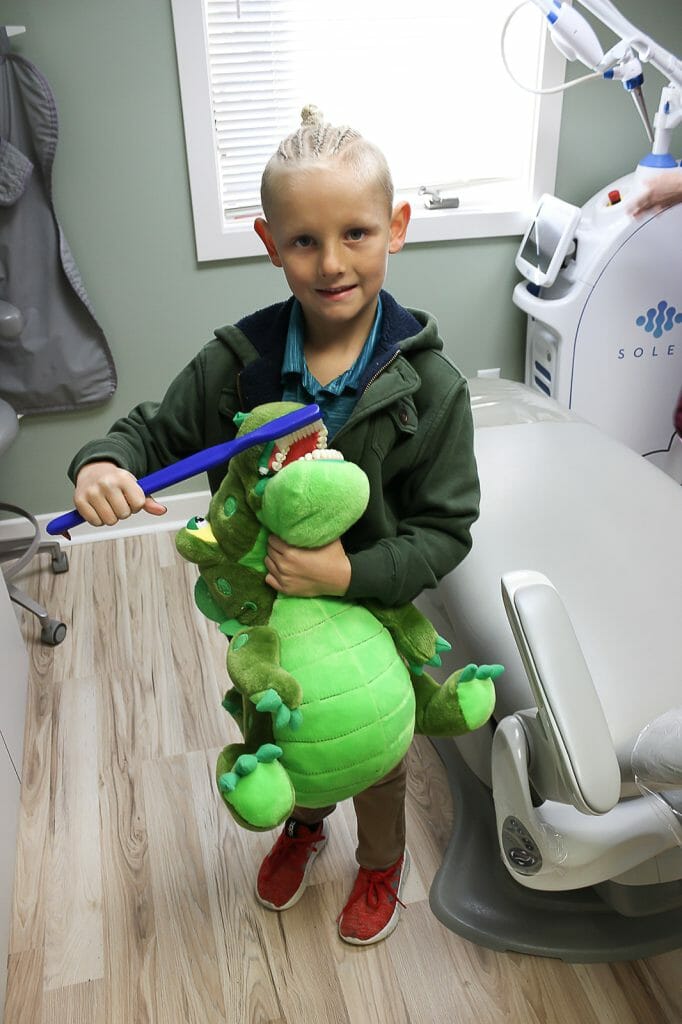 It is never too early to teach your child about good dental habits! To help, our team at Coyne Dentistry is dedicated to educating your little one and keeping their teeth happy and healthy for a lifetime.
Our office is designed to be a fun, stress-free environment. Our friendly staff always go above and beyond to make sure your child has a safe, comfortable dental experience!
How Early Should I Bring My Baby?
We recommend bringing in your child for their first appointment around their first birthday, or roughly six months after their first tooth erupts. If your child experiences any complications as their teeth come in, please call us and set up an appointment.
It is also important to bring in your baby early if they have any of the following health risks:
Thumb sucking
Teeth staining
Sleeping with a bottle or cup
Down Syndrome
Do You Treat Infants?
We treat children of any age, once their teeth begin to emerge. Sometimes a child may be at risk of developing particular dental issues or might experience complications as their teeth start coming in. In these cases, we are here to treat your baby to ensure they are healthy as they grow!
What Will My Child's First Visit Be Like?
Many children are afraid of going to the dentist. This fear can make it difficult to provide care and treatment if they experience a health problem. To make your little one more comfortable, it is important to introduce them to a dentist early. This will help them get used to a medical environment and begin to develop good hygiene habits.
We have designed our office with your child in mind! We have a children's area in our waiting room, so they can focus on having fun while they wait. Once they are in the treatment room, one of our friendly receptionists will give them a ride in the dental chair. This helps them relax and think about something other than the unfamiliar environment.
We will perform our exam slowly and carefully – giving your child a chance to express any discomfort. Afterward, we will explain our findings and talk with you about what to expect as your child grows.
How Do I Care for My Child's Baby Teeth?
Your baby's first teeth will begin to appear when they are around six months old. By the time they are three, all of their teeth should have emerged.
As their teeth begin to appear, gently wipe them off with a moist washcloth. When they get older, you may begin using a soft children's toothbrush and non-fluoride toothpaste. It is important to use this kind of toothpaste until your child can spit. Once they are a little older, they may begin using a toothpaste with fluoride.
If you would like to learn more about caring for your child's baby teeth, establishing good habits, or preventing cavities, call our office at 937-298-2424.