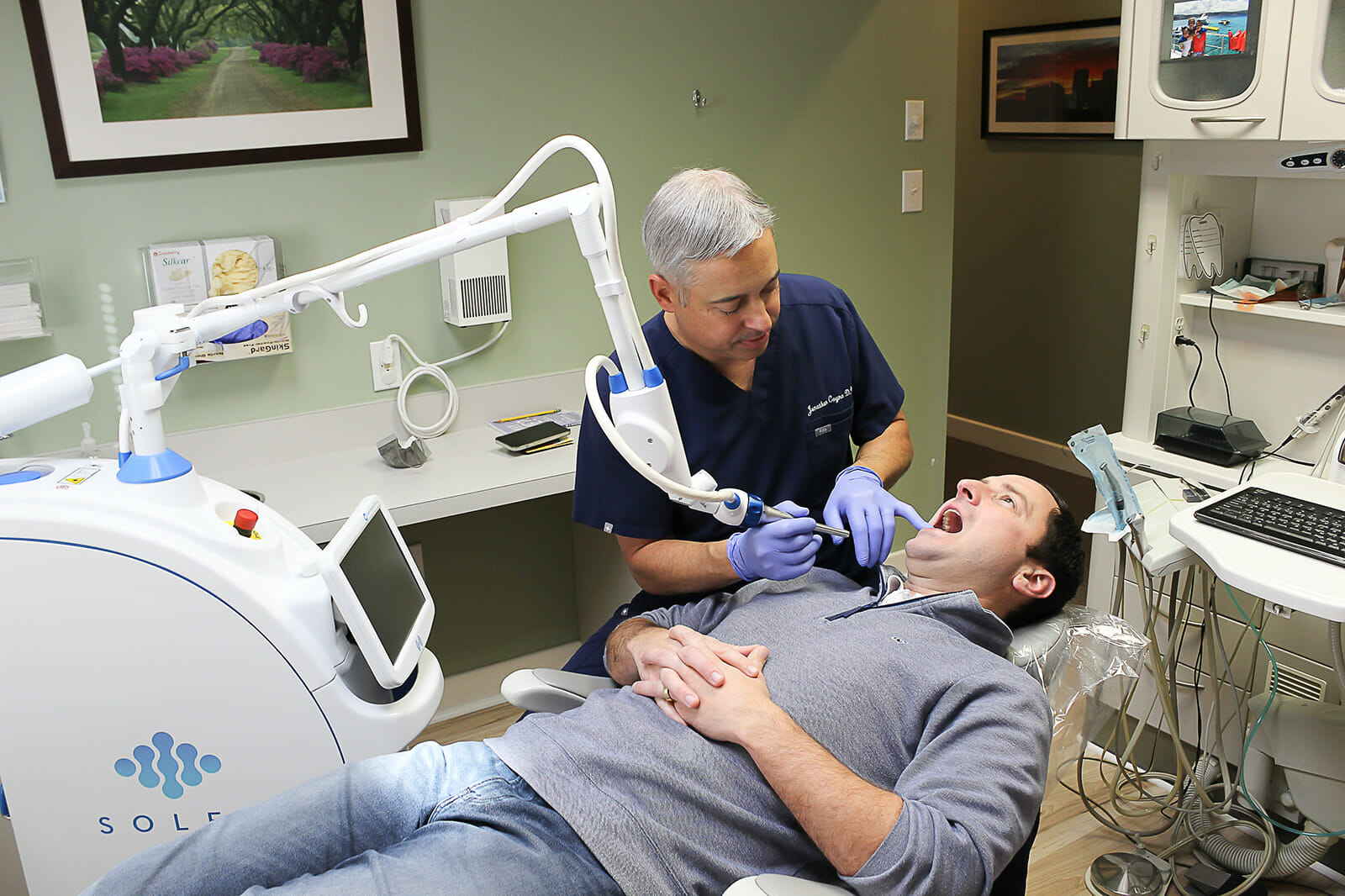 A dental filling is a quick, simple way to treat cavities. By using a filling, we can strengthen a tooth damaged by decay while preventing further infections from developing. Here at Coyne Dentistry, we are committed to keeping you and your family's smiles healthy for a lifetime. No matter your age, we can use dental fillings to safely protect and preserve your smile!
What is a Dental Filling?
We use dental fillings to treat teeth that are damaged by decay. Over time, bacteria may cause infections in your teeth. If ignored or left untreated, these infections can spread into your gums and roots. If an infection becomes severe, it could cause dangerous health issues and complications. In this case, you may need a root canal or extraction.
Catching cavities early gives us a chance to save your tooth and preserve as much of its natural structure as possible. With fillings, we can restore your tooth while preventing more cavities from developing. Fillings are a straight-forward, economical solution to tooth decay.
What Types of Dental Fillings Are There?
There are three main types of dental fillings – resin, porcelain, and metal amalgam.
Metal amalgam is a mixture of strong, bio-friendly metals. Although it is applied like a putty, it quickly hardens once in place. The teeth in the back of your mouth absorb the most pressure from your bite. Because of this, we generally recommend metal fillings for use in the back molars.
We design porcelain fillings to match the color and shape of your natural teeth. They are durable and easily blend in with the rest of your smile. Because of their strength, they are occasionally used in the back of the mouth as well.
Resin fillings are the most popular option of the three. Like porcelain, we design these fillings to match the color of your teeth. Resin is much cheaper than porcelain and can be applied in a single visit. Although we do not usually use resin fillings for the back molars, they are still an excellent option for patients who want an economical, natural-looking treatment.
What is the Procedure?
We will begin by cleaning out all of the decayed material from your tooth. We must remove the infection first, or your cavity may continue to spread. Once the tooth has been cleaned and sanitized, we will apply your filling. Afterward, we will mold it into its desired shape and make any necessary adjustments or changes. After the material has hardened, you can enjoy your newly restored smile!
How Long Do Fillings Last?
The lifespan of your filling will depend on the material and how well it is cared for. Most can last anywhere from 5 to twelve years. If your filling falls out or becomes damaged, call us right away. We can restore it or install a new one.
If you think you may need a dental filling, please call our office today at 937-298-2424. We are always happy to address any of your questions or concerns!