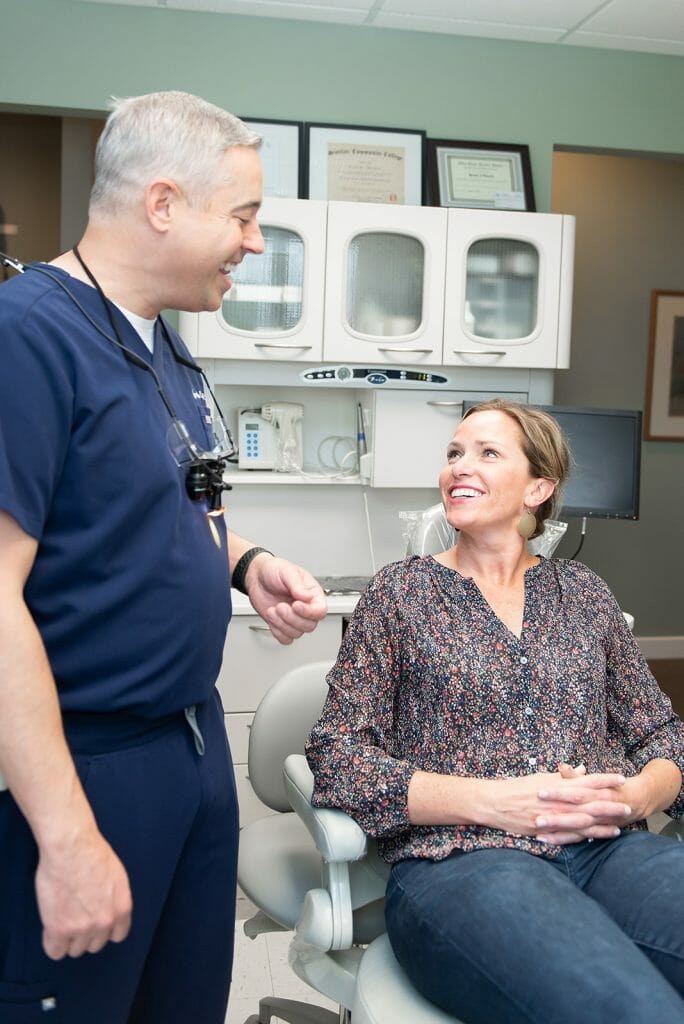 Dental crowns are the best solution for damaged teeth. They can repair minor chips and cracks, as well as severe breaks and discoloration. Dental crowns are also used to support teeth with a large filling, hold dental bridges in place, or cover dental implants. Traditional crowns are made in state-of-the-art dental laboratories. They are usually made from porcelain, ceramic, or metal. Customize your smile with beautiful, strong crowns!
What is the Procedure?
To prepare for the crown, we might take x-rays to get a better look at the roots of the tooth. After numbing the area, the tooth is reshaped along the top and sides to make room for the dental crown. If a large part of the tooth is missing, whether due to damage or decay, our doctors will use a filling material to build the tooth up. This helps weaker teeth better support a dental crown.
An impression of the tooth is made using putty or a digital scanner and the results are sent to our dental laboratory to create your custom-made crown. In the meantime, our doctors will fit you with a temporary crown to protect your tooth. Within two to three weeks, your perfectly-fitting, permanent crown will be ready. During this appointment, our doctors will numb the tooth and cement your new dental crown into place.
How Do I Care for My Crown?
Crowns are very durable and are designed to withstand a lot of pressure. Unfortunately, it is still possible for them to break or become damaged. To avoid this, do not chew on hard substances like ice. Be careful when eating olives with pits and popcorn – as these foods can also damage your teeth. If you notice yourself grinding or clenching at night, ask us about a customized nightguard to protect your crown and surrounding teeth.
Continue brushing and flossing at least twice a day and be sure to come in regularly for your bi-yearly cleaning and exam. If your crown becomes damaged for any reason, or if it does not fit well, give us a call right away.
If you have any questions about crowns, contact us at 937-298-2424. We would be happy to schedule a consultation to discuss your treatment options!