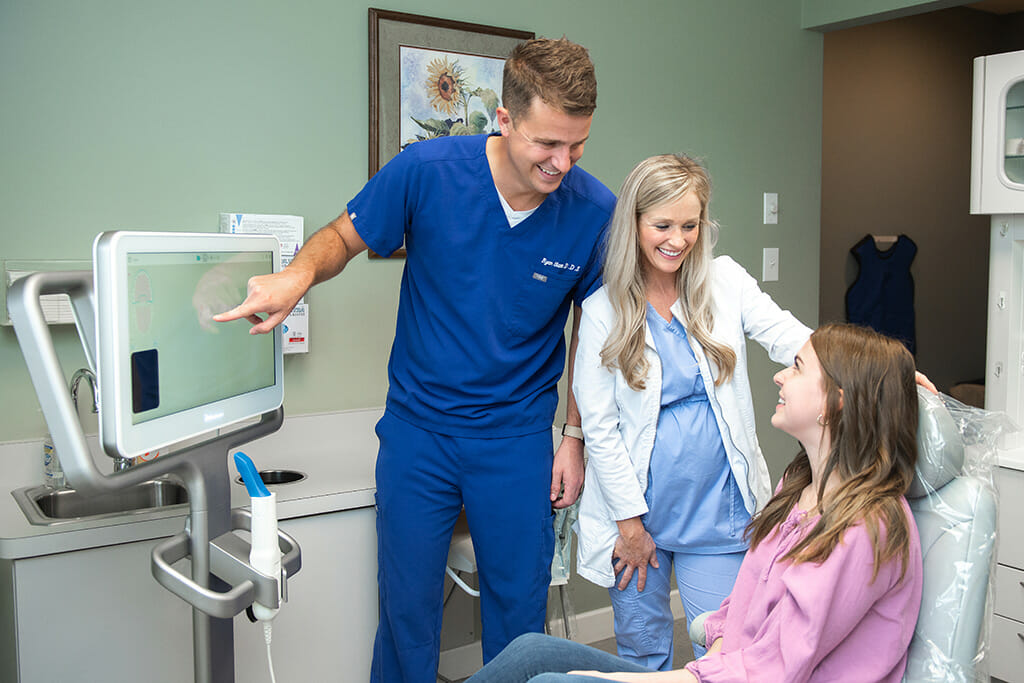 Teeth naturally become dark and stained over time. Depending on your diet and genetics, your teeth might change more quickly than others. Our team believes everyone should have a bright, beautiful smile they can be proud of. That's why we are proud to offer professional whitening treatments! Enjoy a drastically brighter smile in less than an hour at Coyne Dentistry!
How Does Whitening Work?
Most whitening products use a peroxide mixture to bleach the surface of the teeth. Over-the-counter products usually contain about 6 percent peroxide. Because there is such a small amount of this ingredient, the results are often limited. Many of these whiteners over-charge and over-promise.
Professional whitening solutions often contain 15 to 40 percent peroxide. This higher concentration allows us to provide drastic results in very little time. Teeth whitening treatments are quick, effective, and safe!
Will This Treatment Work for Me?
These treatments are especially effective for those with yellow and brown stains caused by foods, drinks, tobacco, and age. The peroxide-based gel will bleach the surface of your teeth and remove these exterior blemishes.
For patients whose teeth have turned grey from internal or chemical changes, a whitening treatment may not be effective. In these cases, we may recommend bonding or veneers instead.
What is Philips Zoom?
At Coyne Dentistry, we use Philips Zoom to give our patients whiter, brighter results! Zoom works by using a light-activated whitening gel. First, we will apply the gel to your teeth. This gel contains significantly more peroxide than its store-bought counterparts. This allows us to whiten your smile by up to 8 shades in just one visit! Once the gel is in place, we will give you a special pair of glasses to protect your eyes from the Zoom LED whitening lamp.
We will leave the gel on your teeth for 15 minutes at a time. Then, you can rinse and we will apply another layer of gel. We will do this three times. In as little as 45 minutes, your treatment will be complete and you can enjoy your new, pearly-white smile!
How Long Will My Whitening Treatment Last?
The longevity of your treatment depends entirely on you. Your diet, genetics, and personal hygiene habits will all affect how long your whitening lasts. For the best results, continue to brush and floss at least twice a day and avoid consuming dark-colored foods and drinks. Wine, coffee, tea, and tobacco products all cause stains and discoloration.
With proper care, your results can last anywhere from a few months to several years. Some patients have even reported results lasting 10 or more years! If you do not want to have an in-office whitening every few years, we can recommend products that can touch-up your smile as needed.
To learn more about Philips Zoom teeth whitening, call our office at 937-247-4363.